Charisma SEG Frames


You are here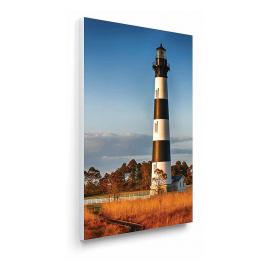 Offered in Wall mount, Ceiling Hung options
Ceiling Hung frames are available in single sided or double sided frames
Wall mount frame can be mounted vertically or horizontally regardless of selected orientation option
Choose Vertical or Horizontal orientation for Ceiling Hung mounting
Silicon Edge Graphic (SEG) offers seamless graphics with no visible sew line
Silicone tubing makes for simple graphic installation
Easy to set up and break down
Frame ships unassembled
Frames can be made to any size. Please contact us for quotation
| | | |
| --- | --- | --- |
| | | |
| Ceiling hung option | Wall mount option: Mount vertically or horizontally | Spans greater than 48" require Spanner Support Bars, unless they are wall mounted. |
Single sided frame
Double sided frame
Perfect display choice for airport, office, retail store and more
Easy graphic change
Model
Frame Size
Frame Style
Mounting
Orientation
Graphic
Material
Color
XSM23
24" x 36"
All Ceiling Hung frames are offered in Single side or Double side.
All Wall mounting frames are single sided.
Choose Ceiling Hung or Wall Mount.
Ceiling hung: choose vertical or horizontal orientation option to add eye bolts on top of the frame. Wall mount frame can be mounted vertically or horizontally regardless of orientation option
Use with Dye sublimated fabric with silicon edge graphic (SEG)
Aluminum
Satin Silver
XSM24
24" x 48"
XSM34
36" x 48"
XSM35
36" x 60"
XSM36
36" x 72"
XSM45
48" x 60
XSM46
48" x 72"
XSM48
48" x 96"
XSM56
60" x 72"
XSM58
60" x 96"
XSM66
72" x 72"
XSM68
72" x 96"
XSM610
72" x 120"
XSM88
96" x 96"
XSM810
96" x 120"
XSM1010
120" x 120"
Description
Charisma SEG Frames
Wall hanging or Ceiling hung SEG, Silicone Edge Graphics are high resolution dye sublimated fabric graphics with a thin silicone perimeter that inserts into the groove of the aluminum frame. Graphics for all Charisma series use the Silicone Edged Graphic system (SEG) of sewing silicone strips around the edges of the graphic. Wall hanging frames accept single side dye sublimated fabric graphics and ceiling hung frames accepts 2 sided SEG.